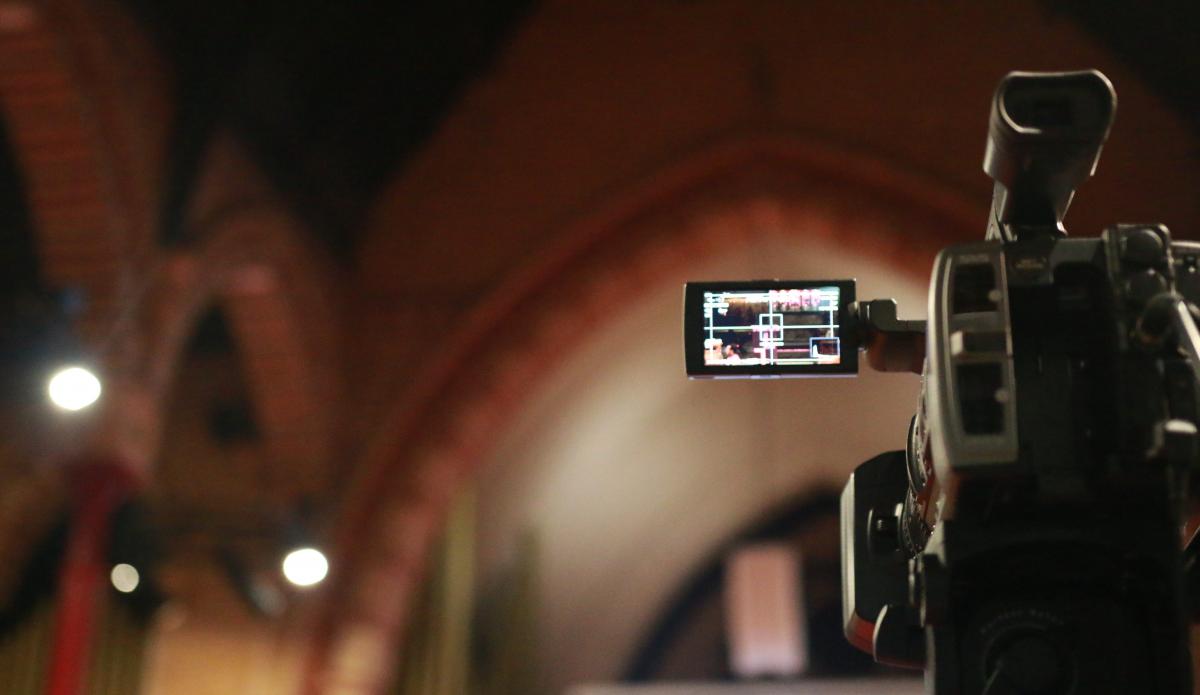 School of Theology Streamed (SoT Streamed) is a unique opportunity for churches outside of London to access the School of Theology teaching via a streamed video service which can be watched in a context of prayer and worship; this is a great resource for Christians who want to go deeper in their faith, at a discipleship group or a larger church gathering.
Each academic year School of Theology has two terms in London, Autumn and Spring, which offer introductory level theology tracks. The teaching in London is filmed and made available shortly after to Host Churches through an online streaming service along with handouts and powerpoints from each session, enabling churches to run the latest term of School of Theology in their context.
SoT Streamed 2017-18
For 2017-18 SoT Streamed is excited to offer two 8 week tracks:

BibleTrack - Autumn 2017 (all sessions available now)
LifeTrack - Spring 2018 (available weekly from 31 January 2018 with a half term break on 28 February)​
(See below for details of speakers and topics – sometimes due to unforeseen circumstances, speakers and talk topics may change)
How does it work?
· ​Each track consists of 8 weeks of talks, with each talk being 1 hour long, including short breaks for discussion and finished with questions for further group discussion.
· Talks are made available as a high quality video recording (example below) to watch online via a Vimeo link, along with online access to the handouts. For the first 8 weeks you will receive a weekly email notifying you of the new talk that has been uploaded.
· Host Churches have the flexibility of where and when to gather for SoT Streamed – you may choose to gather at a weekly discipleship group, or over a weekend.
What does my church need to Host SoT Streamed?
· We ask that the video content is shown in community (this could be a small group or a larger gathering), with someone who is able to facilitate the discussion times and host it in the context of prayer and worship. It's a great idea to provide refreshments, perhaps even a meal, and print the handouts for your guests.
· Churches will need access to a good internet connection, a good quality screen and good speakers. Unfortunately the videos are not available for download but only to stream from the internet. The links will expire at the end of the academic year, ready for a new year of teaching.
​
How does my church register?
For more information including costs, or to apply to host SoT Streamed in 2017-18, please contact Rachael Wooldridge.
Bible Overview: Overview of the Bible – Mark Scarlata
Bible Overview: Introduction to the Old Testament – Steve Smith
Bible Overview: Introduction to the New Testament – Steve Smith
Bible Overview: How to Unpack the Bible – Rachael Wooldridge
Reading the Bible: Exodus – Mark Scarlata
Reading the Bible: Psalms – Jane Williams
Reading the Bible: Mark – Stephen Backhouse
Reading the Bible: 1 Corinthians – Rachael Wooldridge
Thinking Ethically – Michael Leyden
Has Science Disproved God? – Sharon Dirckx
Capitalism & Christianity – Sean Doherty
Love, Hatred and the 'Other' – Selina Stone
Suffering & Evil – Steve Torr
The Digital Age – Sara Schumacher
Wealth & Poverty – Alexandra Lilley
Politics & Faith – Stephen Backhouse